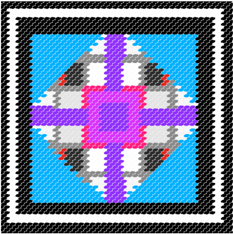 Student: Alicia Torres
Title: Northern Lights
Description: I was imagining all of the solar energy of the northern lights and how complex they were. The Blue represents the cold, while all the other colors represent to how well the northern lights correspond well with each other. The holes represent how only the northern and southern most tips of the globe can see the northern lights and how rare and unique they are. The white represents the snow and how the colors show more brightly and reflect very nicely off it.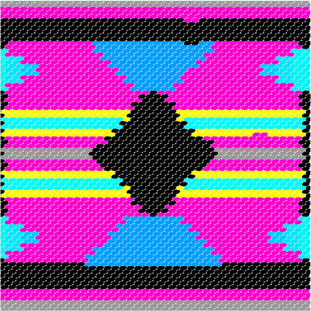 Student: Jayme King
Title: Illusional Paradise
Description: During the hour and a half of my creation I've been specifically concentrated on the detailed style I was making. Some of my thoughts included my defined self as a strong Navajo lady, close friends, my son Ezekiel (clan wise), and thinking just a bit about the college I am going to attend. Of course, I was bumping my phones, R&B baby!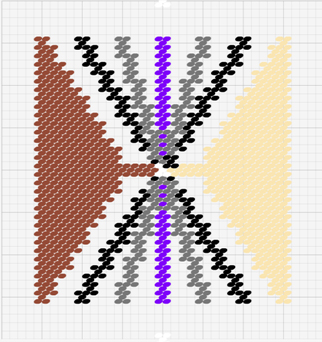 Student: Monica Nockai
Title: The Clash Of Two Worlds
Description: The Clash Of Two Worlds represents the western civilization coming in connection with the Dine Culture. When the two worlds collide in the center it is an intermingle of cultures. Almost a bliss, like Nirvana. A sharing. An Understanding, or an invasion? The connection creates an explosion that neither worlds can control. Our secrets burst away from us. Our culture, our respect, integrity, morals, our life explode in every direction. Leaving an emptiness.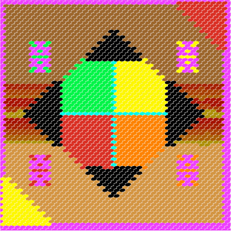 Student: Carolee Cumiford
Title: Spherical Universe
Description: I was thinking about a Shoshone beadwork, that looked hemispheres with different colored triangles which resembled life.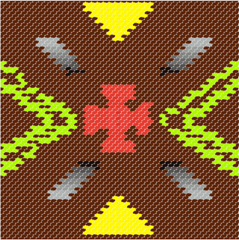 Student: Dawntaye Johnson
Title: Razor Eyez
Description: Coordinating colors and allowing them to blend is what influenced me while designing my creation. I wanted a simple design nothing too complicated, but after exploring what this program could do, I began to make iterations. The colors I choose went specifically with each pattern no two were the same, which was my goal in mind. I am a fan of black and white so I wanted bright colors added.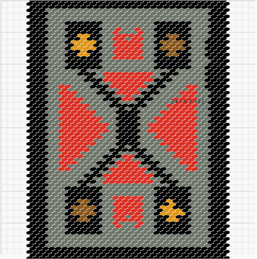 Student: Christopher Yazzie
Title: The Bug
Description: This is a storm pattern design and I was thinking about what to do, I started with some random shapes and eventually it developed into what it is.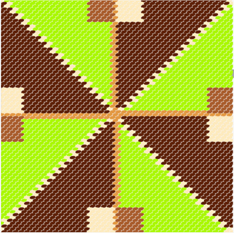 Student: Alicia Torres
Title: Jamaican Summer Nights
Description: I was thinking about Jamaica and how colorful as well as natural the colors of the culture. The brown and greens also reminded me of little big planet, a Playstation 3 game. The texture reminds me of hemp rugs and clothes as well.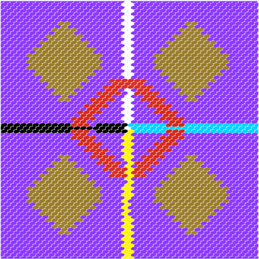 Student: Christopher Yazzie
Title: Purple Haze
Description: I wanted to get the 4 colors of the directions so once I got them I added the four hills. I added the purple background to represent my clan, water flows together.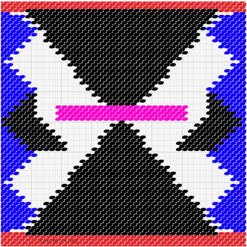 Student: Katrina Pelt
Title: Butterfly