AfroFuturism
The fusion of Black tradition and futurist innovation has its roots in Black science fiction writers. In 1902 Pauline Hopkins wrote One Blood, a story about an African city, Telassar, who kept advanced technology secret while sending spies to the outside world. It's no stretch to imagine that Stan Lee and Jack Kirby might have been inspired by Telassar when they created comic book hero Black Panther's secret city of Wakanda in the 1960s. At the same time, musical groups like Sun Ra and Parliament Funkadelic presaged the explosion of what would become technology/culture hybrids in hip hop: styles like electro-rap; band names like Digital Underground and Digable Planets; and music videos featuring robots and spaceships from Missy Eliot, Janet Jackson, and Janelle Monáe. Even in fictional futures, Black braiding traditions continue to thrive.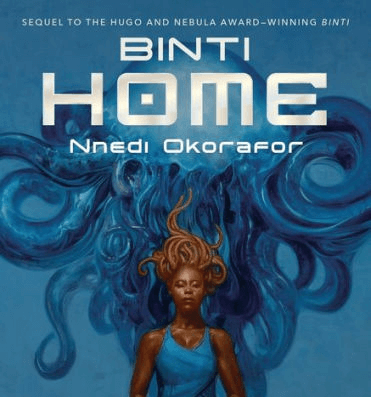 Another vision for AfroFuturist braiding systems is from Nnedi Okorafor's trilogy Binti. Drawing from real-life ethnocomputing research, she created a story in which a young African girl finds a fractal alien artifact, and leaves home with both that and her spectacular braids:
Once Heru was standing behind me in the dinner line with one of his friends.... "You have exactly twenty-one," he said. "And they're braided in tessellating triangles. Is it some sort of code?" I wanted to tell him that there was a code, that the pattern spoke my family's bloodline, culture, and history. That my father had designed the code and my mother and aunties had shown me how to braid it into my hair. However, looking at Heru made my heart beat too fast and my words escaped me....
How would you create a code in braiding? The idea is not so far-fetched. The Inca used knots in string to keep accounting records. Phyllis Latour Doyle, secret agent for Britain during World War II, used knitting to encode messages in Morse code. In the app below, you can enter your name in the box labeled "letters". Can you figure out how it encodes?