Culturally Situated Entrepreneurship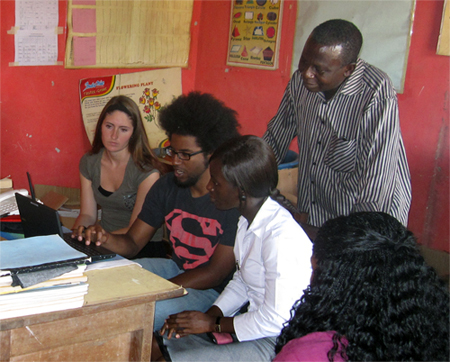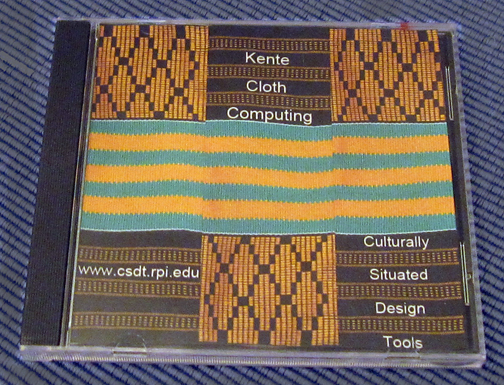 After creating an install program, CS grad Bill Babbitt burned the software to disks for fund raising sales by a school that serves the children of the kente weavers in Bonwire, Ghana. We also brought a disk burner and netbook: hopefully some of the profits will be used to buy more blank disks. In this photo RPI students Lindsay Porier, Dan Lyles and Samaria Mitchell demo Bill's kente software to the information technology instructor at the school. Currently plans include:
1) Sales at weaving cooperative, where kente is sold
2) All proceeds go to the school's technology education fund
3) Small amount of revenue used to purchase blank CDs to keep the system self-sustaining.