Afrofuturism
Afrofuturism is SciFi that explores the intersections between African heritage and science and technology. It often examines how technology interacts with histories of exclusion, acts of resistance, and new ideas of equity.
Afrofuturism also includes arts like painting, quilting, sculpture, and film. Many of these works combine multiple media for a 3D effect. For example, consider how the interdisciplinary artist Sanford Biggers combined quilting and sculpture in his work "Krubics Rube" at right. This piece is made up of quilted blocks that feature a different fabric on each side so that the viewer sees a different pattern as they move from side to side. Biggers also includes social commentary in his art. The "tumbling blocks pattern" might suggest it is time to pack your things in prepartion for a journey such as was done in the "Underground Railroad", where a guide would lead formerly enslaved people to freedom. But here, since the title refers to Stanley Kubrick, director of the movie 2001: A Space Odyssey, the traveler might very well be leaving planet Earth.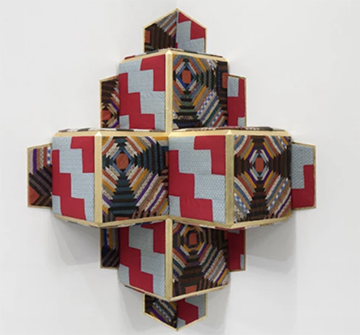 Afrofuturist styles and themes are also found in African American music of the 1970s, such as George Clinton and his band Parliament Funkadelic and Sun Ra. A notable overlap between Parliament Funkadelic and science fiction is seen in their image as "Afronauts, capable of funkitizing galaxies." Afrofuturism is not restricted to the 1970s. From the 1990s to present, hip-hop groups like Digable Planets and Deltron 3030 feature lyrics and themes that combine city life with scientific fiction characters and epic space battles. As lead MC for Deltron 3030, Del the Funky Homosapien, says in the song "3030": "Ever since I had the vision use my magnetism In this modern metropolis that tries to lock us up Under preposterous laws, it's not for us" ("3030", Deltron 3030).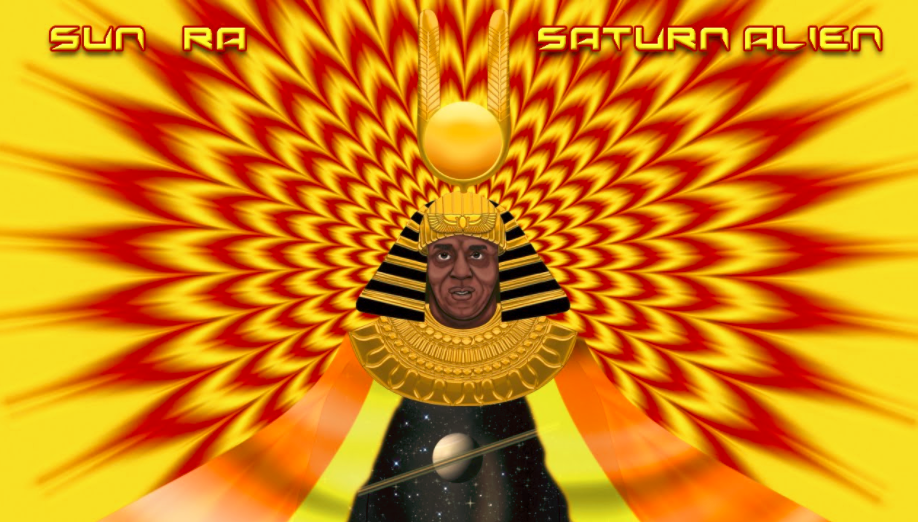 There are also many different Afrofuturist themed films. Sun Ra's Space Is The Place from 1974 is perhaps the first. In it, Sun Ra lands on "the Arkestra" and creates an African American settlement. The film is about him returning to Earth, specifically Oakland, CA, where he open up the "Outer Space Employment Agency" to recruit local black youth to join him. A more famous and mainstream Afrofuturist movie is Blade from 1994. In it, Blade is a future vampire hunter who uses technology, skill, and resilience to save the world.